ISWC 2017
The top conference in my domain that took place in Vienna
published: (updated: )
by
Harshvardhan J. Pandit
academia
blog
conference
personal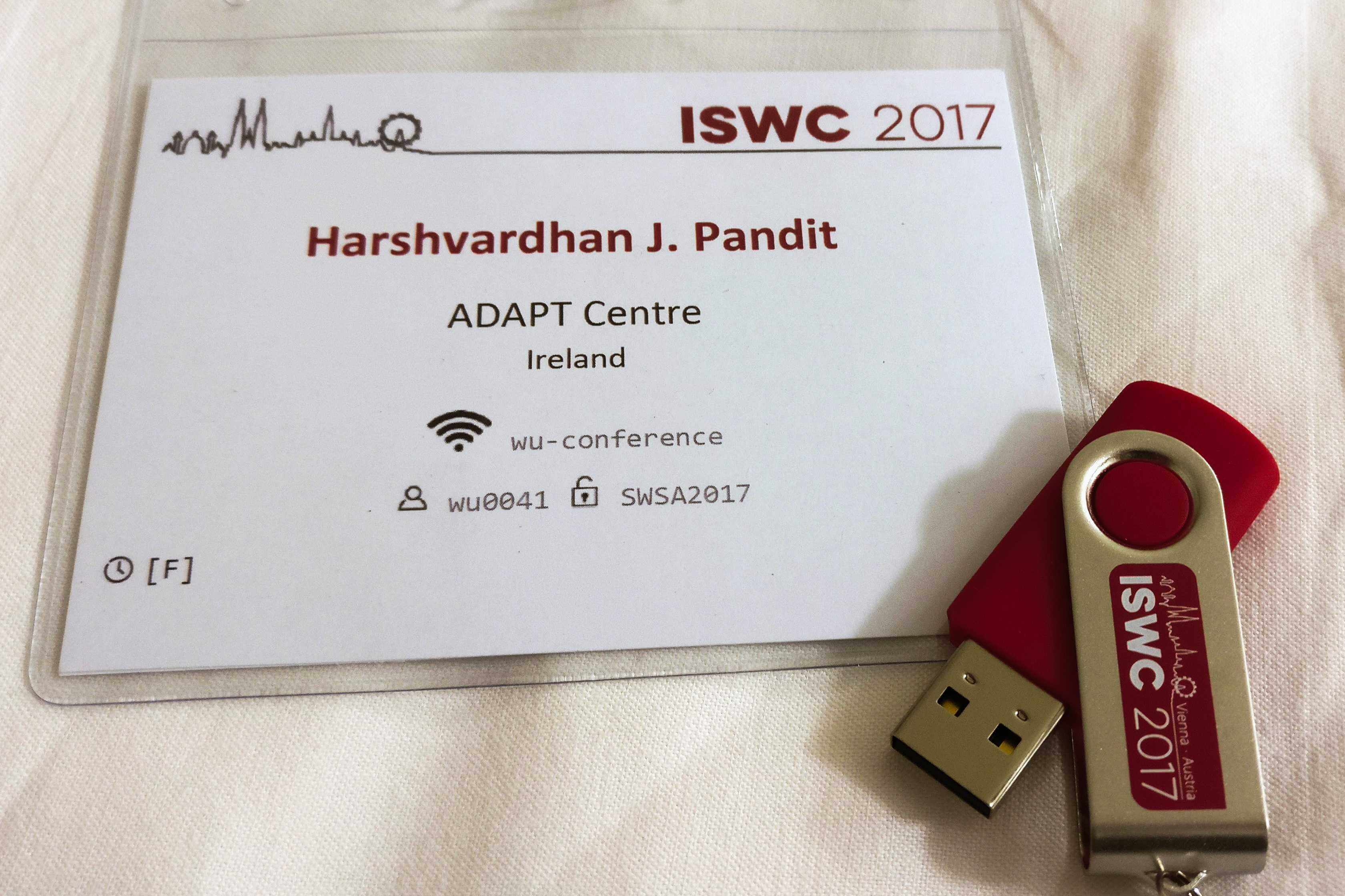 The International Semantic Web Conference is the premier (top-most, global) conference in the Semantic Web and related areas. This also happened to be my first conference ever. It's great to start at the top! My paper was accepted at the PrivOn workshop, which is one of the workshops aligned with ISWC. Though workshops are usually taken as venues for discussion and in-progress work, sometimes workshops are also organised as small-scale niche venues. PrivOn is something of both - it serves to bring forward the discussion about privacy as well as allows to collate research regarding that into one venue. I was there to present my paper on the upcoming GDPR (legal) and how semantic web technologies can be used to document compliance towards it.
The venue for the conference was the WU (Vienna University of Economics and Business) which has a lovely moder architecture. All rooms and venues were very well made and no-one had any problems with the facilities. It felt like the top conference just being there. There were plenty of coffee breaks and the lunch served was excellent. Again, top made its presence felt. There were plenty of wonderful desserts too. The dinner before the conference was at the Mayor's Hall, which itself was very beautiful. And the gala dinner was in a vineyard a little further out from the city. The various aspects of Vienna were impressive and beautiful to experience.
Witnessing the papers and research of the cream-y researchers in one's domain can be both intimidating and exciting. In my case, it was more exciting and motivating, though I was constantly also feeling intimidated by the apparent lack of 'impact' I had on anything at all. But it felt good to see where I fit in the larger picture of things. Being at conferences such as this is a great experience, and I'm motivated after everything to work better, harder, faster, smarter.